Since our inception in 2006, not only have we established and nurtured an experienced and dedicated workforce, but we have also built what we believe to be a best-in-class executive team.
Our client focused and flat structure of our organisation means that our leadership team remain easily accessible to all projects, irrespective of size or value. Our senior management is always on hand to support operational teams to deliver a swift resolution to any issues that might arise.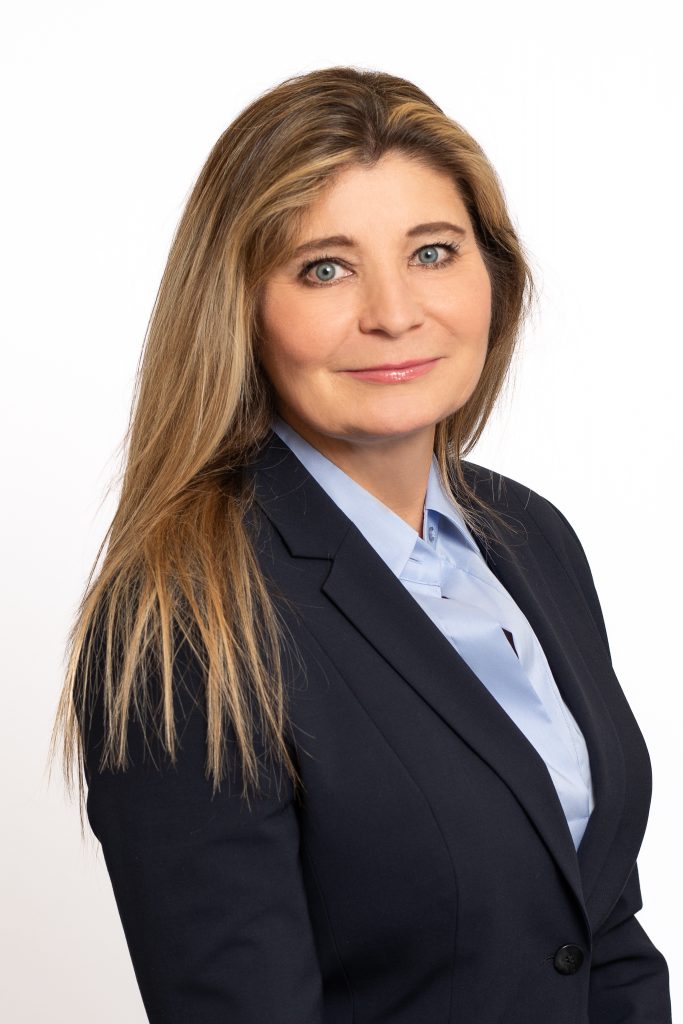 With over 20 years of clinical research experience, Ivana Waller has held several executive leadership positions, setting, and executing strategies for global CROs across the USA, Europe, and APAC. Throughout her career, Ivana has developed an extensive global expertise in operational delivery of clinical trials and in leading cross-functional/multicultural teams.
A dynamic leader specialized in operational advancement for contract research organizations, rapid expansions, organic growth, acquisitions, and integrations, Ivana also brings living and working experience in USA, Europe, and APAC to the table.
Ivana Waller is joining Optimapharm from Advance Clinical, where she has served as Senior Vice President of Global Development and Expansion; Managing Director Europe and Asia Pacific since January 2018. She previously spent 8 years in Clinipace Worldwide, serving as Chief Business Officer, Europe and Middle East from January 2016 till December 2017, and Chief Operating Officer from October 2009 to December 2015. Prior to joining Clinipace Worldwide, Ivana acted as Vice President, Business Operations for more than a decade at MedTrials Inc. in USA.
Mrs. Waller holds a BA in Economics at the University of Texas, USA.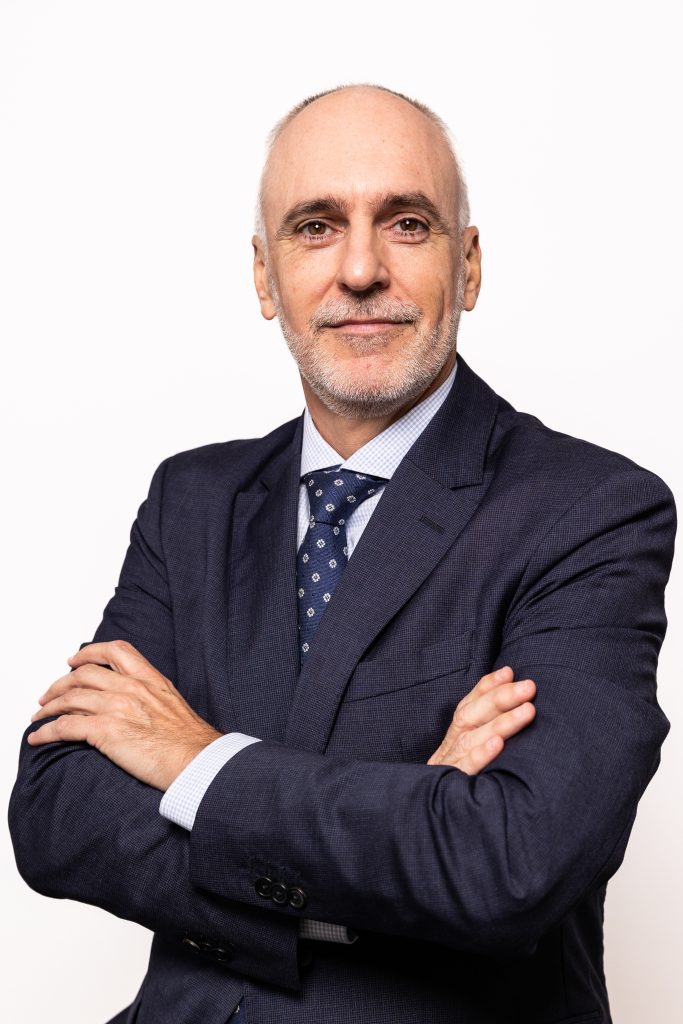 As COO, Miguel is responsible for securing patient safety and data integrity within all clinical trials OPTIMAPHARM conducts.
He started in clinical research in 1993 as CRA, and since then Miguel was taking more responsibility in all companies he has been working with (MDS Pharma Services, ICON and Pharm-Olam). He successfully managed and led teams in Project Management, Clinical Operations and Biometrics, as well as in Business Development.
Miguel graduated from the Pharmacy School at "Complutense" University, Madrid in 1993. In 1997 he completed an MBA at "Instituto de Empresa" in Madrid and got his PMP Accreditation by PMI in 2011, which has been renewed every three years.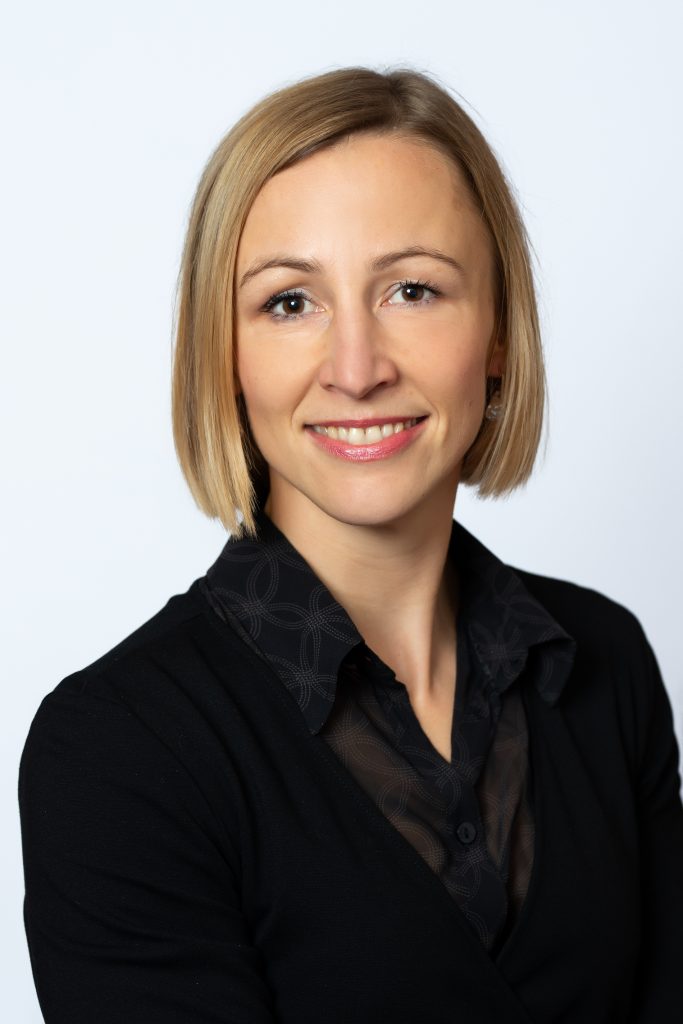 Mirna is a finance professional with more than 15 years of experience in pharmaceutical and banking industry, M&A and integrations.
She has started her career in investment banking in one of the leading Croatian banks, working on industry and company analysis, company valuations, feasibility studies, M&A transactions and equity raising and was later responsible for setting-up a controlling department in a regional bank.
Mirna has joined OPTIMAPHARM in 2012 and established procedures and systems within company's Finance Department. She was involved in various DD process, led several post-acquisition integrations and was also involved in and headed several IT implementations on the customer side (DMS, CTMS, accounting software).
Mirna holds an MA in Economics (major Finance) from the University of Zagreb, Croatia, has completed CFA program at the CFA Institute with the Croatian Financial Services Supervisory Agency.
Ana holds Doctor of Dental Medicine degree from the School of Dentistry, University of Zagreb, Croatia. In 2006, she also completed postgraduate studies and defended her Master Thesis in Infectology.
After 7 years of working in clinical dentistry field with adults and children, Ana joined the Medical Department at GlaxoSmithKline.
During the 6 years in GSK Ana first assumed CRA role and subsequently Clinical Research Scientist role. During that time, besides clinical operations activities Ana was also involved in the Regulatory department activities, Medical advising and Vendor management.
In 2008, Ana joined OPTIMAPHARM and during long term career in the company she contributed in different clinical roles. Ana has also gained invaluable experience in the preparation and hosting of FDA inspections. In 2012, Ana established the company yearly advanced training program OPTIMAPHARM GCP Academy. From 2021 Ana is preforming function of VP Clinical Operations.
Furthermore, Ana is EAIP certified Integrative Psychotherapist.
Anamaria graduated from the School of Pharmacy and Biochemistry, University of Zagreb. She has over 16 years of international clinical research experience in the fields of Clinical Operations and Clinical Project Management covering various therapeutic areas but with special expertise in oncology, CNS and metabolic diseases.
In 2008, Anamaria joined OPTIMAPHARM's team, obtaining different roles in the company: sCRA, Clinical Project Manager, Country Manager and Clinical Project Management Director.
In 2020, she assumed the role of Vice President Clinical Project Management and is responsible for the management, strategic planning, development and execution of all Clinical Project Management activities.
Anamaria is actively involved in the development of various company training programs, company quality activities and internal organizational management projects.
Juan Vincente has experience in various spheres of research such as the public sector, contract research organizations, and pharmaceutical companies. He successfully ran his own company Syntax for Science as CEO until its merger with Optimapharm in December 2020.
Juan Vincente joined OPTIMAPHARM's team as Vice President Data Management and Biostatistics and is responsible for the overall management, strategic planning, development and execution of Data Management and Biostatistics activities in the Company.
He holds a master's degree in Biostatistics (UPC). A bright professional with over 15 years of experience in clinical research. His specialty is in combining a vigorous knowledge of theoretical statistics with advanced skills in SAS® programming.
Juan Vicente has an innate and highly developed sense of entrepreneurship mainly focused on collaboration and continuous improvement. He is founder member of the Catalonian Statistical Society, member of the International Biometric Society, and recently he has been elected as new president of the Biotecnological and Biomedical Cluster of the Balearic Islands.
César holds a Medical Degree from the Universidad Complutense de Madrid and also a specialization in Clinical Microbiology and Infectious Diseases from the Hospital General Universitario Gregorio Marañón, Madrid.
César has more than 20 years of experience in Clinical Research and has worked for different Pharmaceutical companies in different therapeutic areas. He has also participated in numerous clinical studies and is author of over 60 papers with more than 2,300 citations.
In 2020, César joined Optimapharm's team as responsible for execution and coordination of medical affairs activities, including providing strong leadership, guidance, and insight to oversee the successful execution and implementation of Optimapharm's medical affairs strategy.
Sara holds a MSc degree in Biochemistry, University of Leuven, Belgium.
Her professional career in clinical research started in 1999 as CRA for both CRO as Pharma prior to join Pharm-Olam in 2004 to continue her professional development as Lead CRA, Project Manager, Clinical Operations Manager and Country Manager during several years.
From 2016 Sara was leading Regulatory Affairs and led the transformation from Regulatory Affairs into a Global Site Activation Unit.
From January 2022 Sara worked to prepare the company for the new EU CTR having experience getting approvals in CTIS.
Furthermore, Sara is Board Member of BeCRO.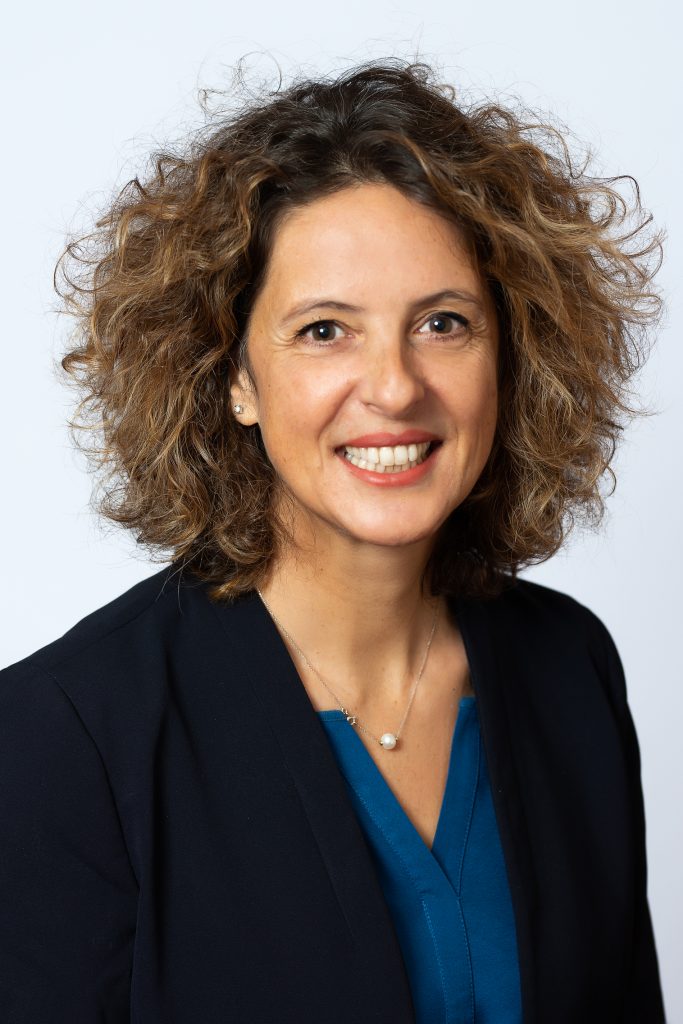 Marie Dominique brings 25 years of Business Development experiences in the global pharmaceutical market.
Before joining Optimapharm, Marie Dominique sold CRM solutions for Sales Reps and spent more than 10 years in developing Continuous Medical Education through the promotion of European Medical Conferences. She then moved to the CRO industry 12 years ago and build her expertise in LabCorp and more recently at Syneos Health, developing Businesses across Europe. As a proven team leader with a passion for providing high quality service, Marie Dominique always promotes continuous improvement initiatives within the organizations.
Marie Dominique holds a Specialized Master in International Business Engineering from EDHEC Lille. She is fluent in French, English, and Spanish.
Margaret is a Quality Assurance expert with over 20 years' experience in senior Quality Assurance and operational roles across global CROs and Biotech and all phases of clinical research.
Margaret holds a record of the successful implementation and leadership of GxP quality management systems, global QA and training functions and quality risk management. She managed client audits and regulatory inspections globally including FDA, EMA, MHRA, HPRA, PMDA (Japan), ANMAT (Argentina), ANVISA (Brazil), KFDA (Korea), and DCGI (India) inspections.
Margaret has also led various process improvement, operational change, IT system implementation and integration initiatives.
Margaret has comprehensive global GxP, regulatory and business leadership knowledge and has led and participated in many internal business, client, and contractor partnership relationships.
Margaret qualified as an analytical chemist followed by post graduate management and leadership qualifications and is a longstanding member of RQA (Research Quality Association).
Sonja is a legal professional with more than 15 years of experience working in an international environment. She started her career in Legal and HR department. She gained valuable experience in leading operational and sales teams in Booking.com, also developing and executing sales strategy and working with central teams on projects and development of the key local markets. Sonja joined Optimapharm in July 2021, providing legal and administrative support in HR. She is responsible for overseeing ESG activities. Since July 2022, as a Legal Counsel and Compliance Officer, Sonja supports the company regarding all legal services, including being the subject matter expert on data privacy laws and risk management. Sonja holds a Master of Law degree. She is fluent in English, French and Italian, proficient in Spanish.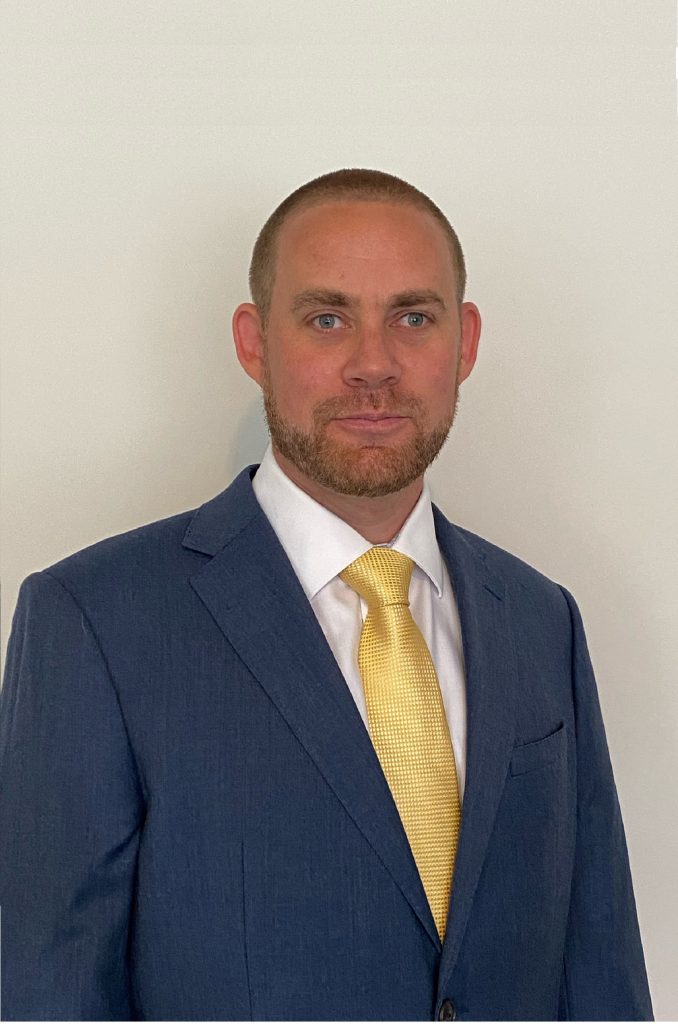 Thurston has around 15 years of experience working within the commercial arms of mid-sized CROs where he has led teams primarily responsible for proposals, budgeting, contracting, and vendor management.
Prior to joining Optimapharm in 2020, Thurston worked for two transatlantic CROs, where in addition to the set-up and management of large commercial teams, he oversaw the commercial due diligence and commercial integration of multiple acquisitions.
Thurston has a Business Management degree from the University of Essex and has a strong background in business development, having worked in various sales positions within tech start-up companies before moving into the CRO industry.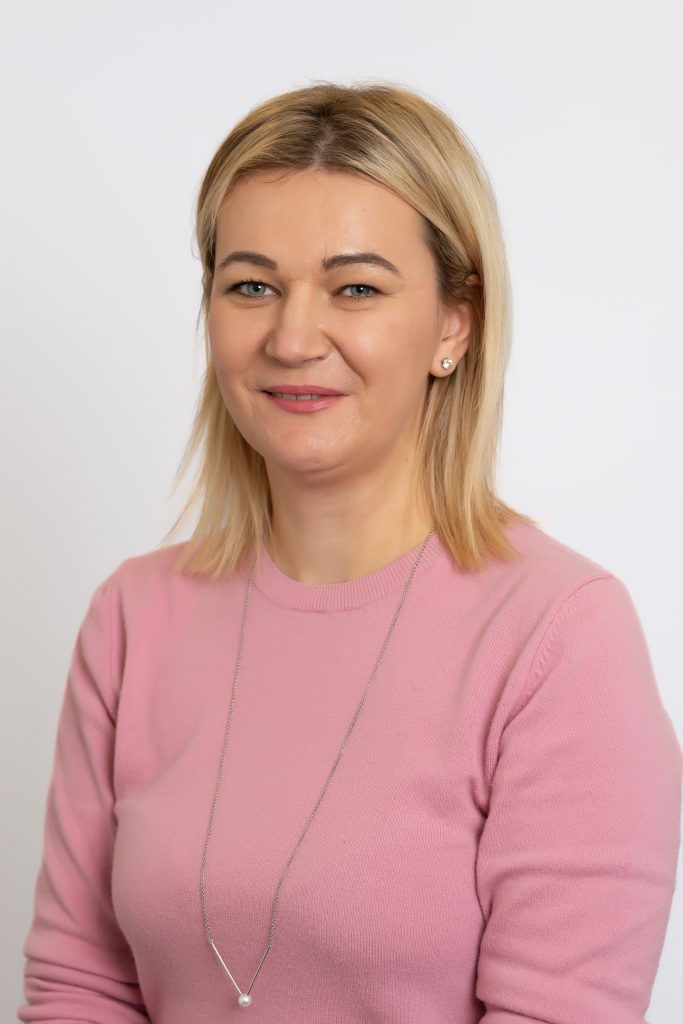 Mr. Clark heads The Rohatyn Group's ("TRG") private equity business in EMEA. He focuses on investing in high quality companies with superior growth potential across Europe in the Consumer, Healthcare and TMT sectors. He currently serves on the Board of Directors of five portfolio companies in Europe: Pet Network International (Pet Supplies), Amethyst Radiotherapy (Specialised Radiotherapy Treatment Centres), Optimapharm (European CRO), Tallink (Ferry & Short Cruise Operator) and Prestige (Branded Biscuits & Wafers). He has held numerous board positions over the past 18 years in both public and private companies and sits on various investment committees within TRG.
Prior to joining TRG in December 2013, Mr. Clark was a Partner at Citi Venture Capital International ("CVCI") and a member of the investment team from 2003. During this period, he led and successfully exited multiple investments across Europe for CVCI. Before CVCI, Mr. Clark originated and structured project finance transactions for Citi across the EMEA region. From 1996 to 2000, he worked with Bank of Scotland in Edinburgh in various positions in project finance and acquisition finance.
Mr. Clark has a bachelor's degree in Accountancy and Management from the University of Dundee, Scotland and is a member of the Institute of Chartered Accountants of Scotland.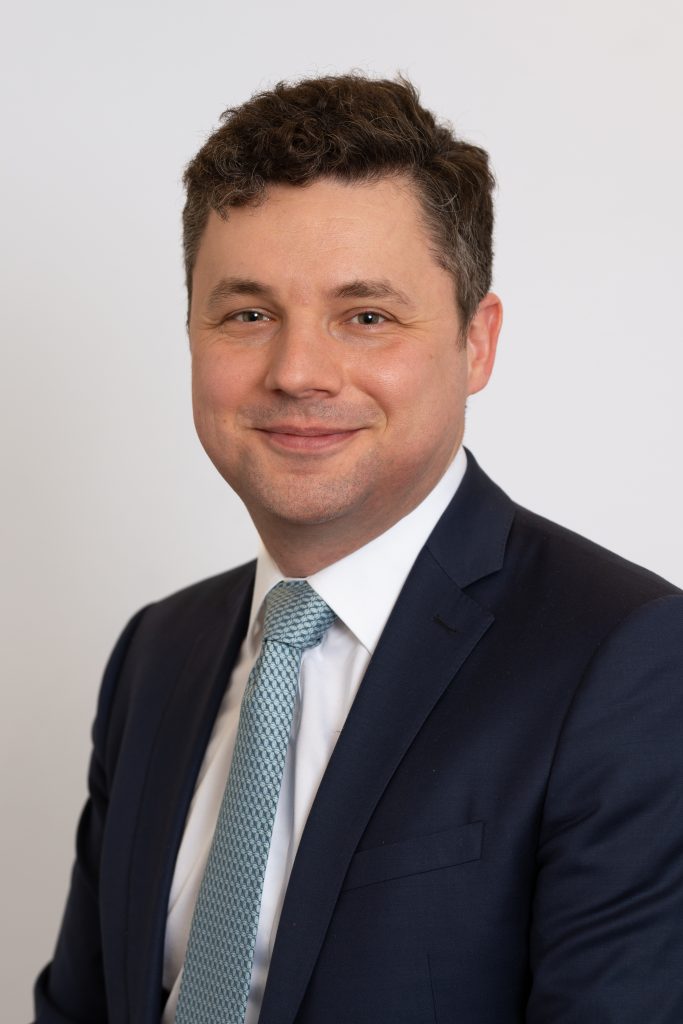 Mr. Bachvarov focuses on supporting the Team's efforts across sourcing, evaluating, executing and monitoring investments.
Prior to joining TRG, he was a Visiting MBA Associate at Duke Street Capital and One Equity Partners in 2016 where he worked on private equity investments in the Healthcare and TMT sectors. From 2014 to 2015 he was seconded as an Analyst at the Goldman Sachs Merchant Banking team focusing on analyzing private debt principal investments across all industries. From 2011 to 2014, Mr. Bachvarov was a strategy consultant with Accenture and Deloitte advising clients on operational and strategic improvement initiatives.
Mr. Bachvarov earned an MBA with Distinction from London Business School. He also holds a Bachelor of Arts (Honours) degree in Business and Economics from the American University in Bulgaria and a Master of Science degree in Statistics from Warwick Business School. Mr. Bachvarov is fluent in Bulgarian and Russian.
Dr Charles Woler has over 35 years' experience in the pharmaceutical, biotech and medtech industry in Europe and the United States.
He was formerly Chairman and CEO of Roche France, Smith Kline Beacham President of Europe Pharmaceuticals in London, President and CEO of Cadus Pharmaceutical (US), before becoming CEO of venture capital backed biotechs Neuro3d and Endotis Pharma. As Executive GM at the Biomnis Group, Charles led the negotiations when the company was sold to Eurofins Scientific.
More recently Charles has built a portfolio of non-executive assignments across different areas of the life sciences sector, in different countries, and played a pivotal role in the successful execution of exit strategies for several of these, including as Chair, the acquisition of full site CRO Synexus by PPD, the sale of Citoxlab to Charles River, and recently the sale of ERBC, a preclinical CRO to the private equity fund UI Investissement.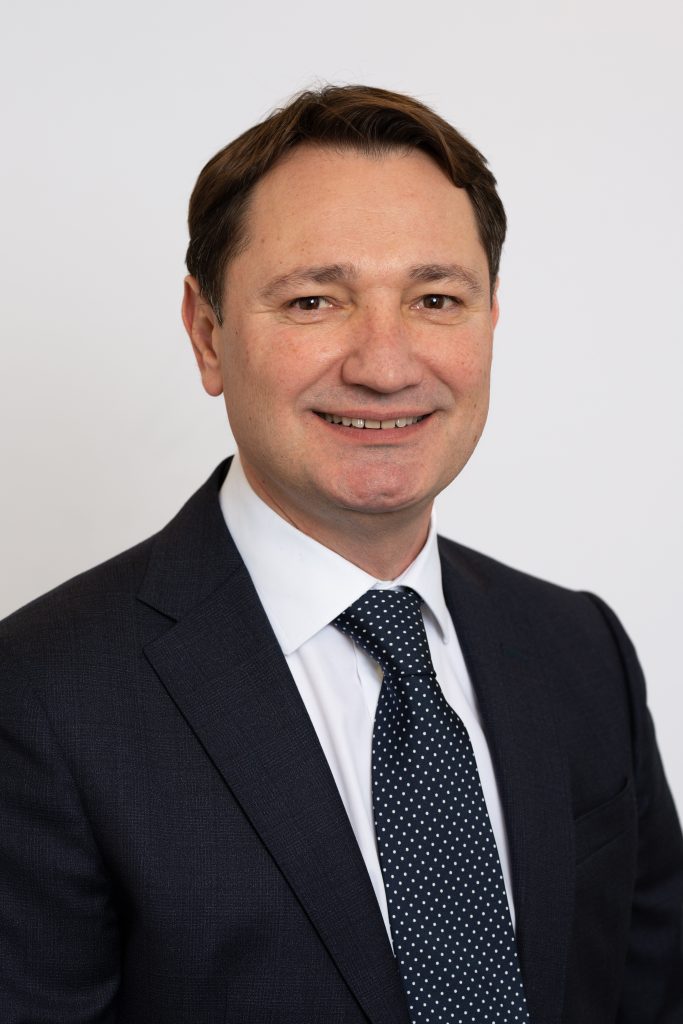 Igor is founder of Optimapharm and from 2011 until 2020 he was Chairman of the Supervisory Board. During that period, Optimapharm realized impressive growth of business, from the position of reginal niche player to a leading full service mid-size European CRO. After TRG investment in Optimapharm in early 2020, Igor maintained significant minority equity stake in the company and SB position.
Igor is also CEO and the Founder of an investment firm Provectus Capital Partners (PCP). PCP has created Adriatic Structured Equity Fund (ASEF), a Luxemburg based PE fund which is providing equity investments in established mid-market businesses in SEE, with the focus on private health care sector.
Igor graduated at Faculty of Economics and Business in Zagreb, has completed GMP program in Vienna and Senior Executive Program at London Business School.